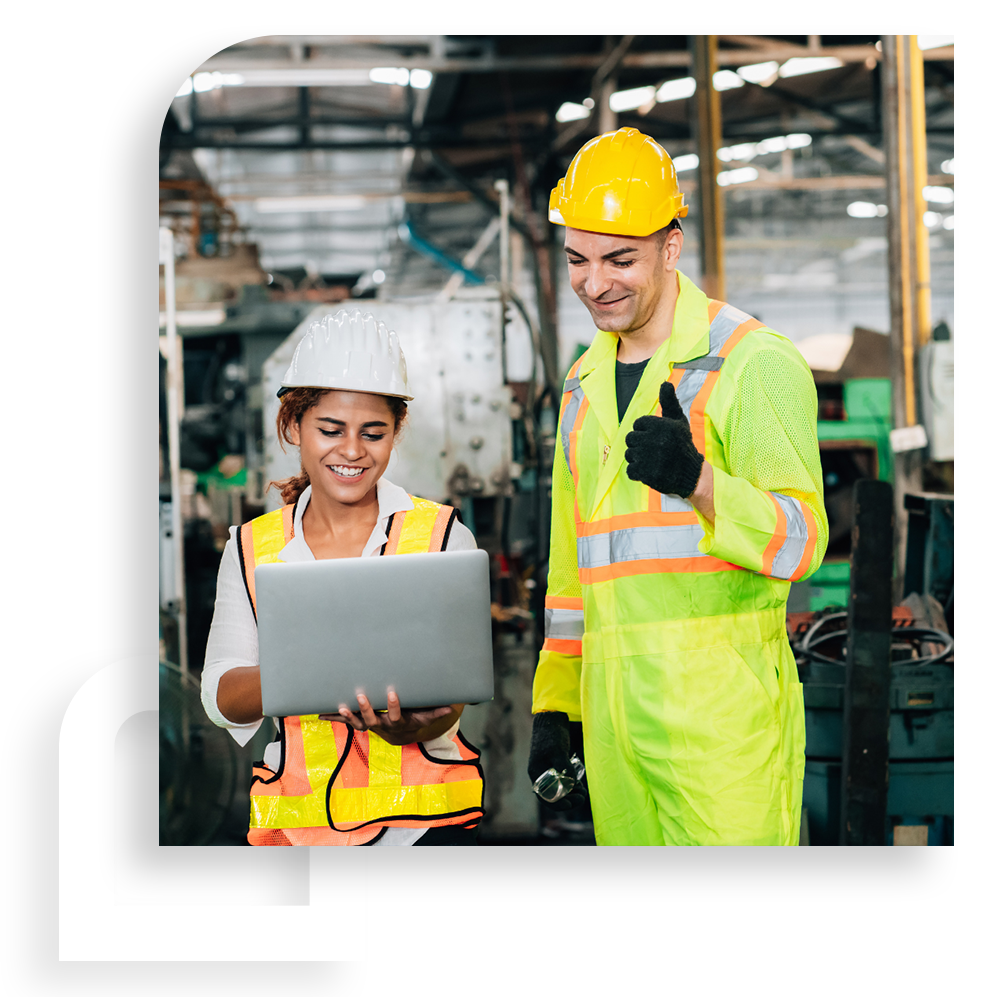 Looking to get ready for an apprenticeship? We can help!
Improve your academic skills

Make yourself marketable to sponsors and employers

Navigate the application process
Personalized Programming
Based on your assessment results, our Student Engagement Coordinator and instructors will work together with you to help you achieve your pre-apprenticeship goals.
Our ApprenticeshipReady training offers a comprehensive package that includes: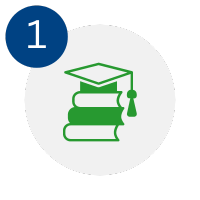 Academic skills
Communication skills, document use, interpreting visual information, math and science fundamentals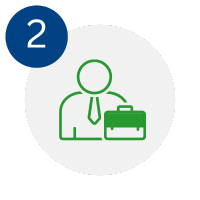 Employability skills
Resume preparation, interview skills, digital technology skills, and professionalism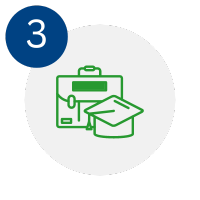 Apprenticeship support
Understand the apprenticeship timeline, gather apprenticeship forms, learn how to complete the required forms, and understand the next steps

Experienced Instructors

Flexible Scheduling

Individualized Programming

Free Classes
Frequently asked questions:
Does the Apprenticeship program offer in-person learning?
Our ApprenticeshipReady program is delivered only in-person so that our instructors can help you learn the skills you need.
I'm a second language learner. Do I need to provide proof of my CLBA test results?
Yes. You must have attained a CLBA level 6 in speaking and listening, and you need to be able to provide a copy of your CLBA test results. Note that reading and writing will be assessed at your intake assessment.
What type of identification is required?
You must provide a valid social insurance number and photo ID to validate your date of birth and mailing address to participate in any PALC program.
Do I need to have a computer to participate in PALC programs?
All of our classes are in-person, so it is not necessary to have your own computer.
What are your ApprenticeshipReady program hours? Do I have to attend all classes?
ApprenticeshipReady program hours are between 9 a.m. and 3 p.m. Monday through Friday. You must be able to attend classes each day.
How long will the ApprenticeshipReady program take?
Programs are individualized to meet your specific needs, so program length will be different for each student.
What if I am really bad at math?
Don't worry! Many of our students enter the program with low math scores. The instructors will assess where you are in math and work one-on-one in a small group setting to help you improve. Many students are amazed at how quickly they gain confidence.
What apprenticeship programs do you help me prepare for?
Our programs are individualized and can help you develop the required academic and employment skills needed before starting any apprenticeship.
Will you help me find a sponsor?
PALC will help you develop your academic and employment skills and help you understand the steps required to become an apprentice, but you will have to find your own sponsor.
Do I need to have my grade 12?
Some trades require you to have a grade 12, and others may not! We can help you determine what requirements you will need. If you are missing any prerequisites, we can help you to prepare for the GED, or refer you for other credits or to other programs.

Why Enroll in Our ApprenticeshipReady Program?
Our ApprenticeshipReady program offers many benefits. First, you can gain real-world experience and learn valuable job skills in a highly sought-after field. This will make you more marketable when you do go and look for a full-time position. And, you'll receive a competitive wage while you learn, which is always nice to have. In addition, you'll be able to develop your reputation in the industry through networking and mentorship opportunities and learn about new companies and fields. Next, you'll be able to receive in-depth training in the latest technologies and techniques and take advantage of the flexible scheduling options available. In sum, you'll be building relationships in your preferred industry, while still learning valuable skills inside the classroom. It's a win/win for all!
To learn more and get started, contact Peel Adult Learning Centre. We have two convenient locations in Brampton and Mississauga to better serve you. And, don't forget, many of our programs are free to eligible students. Learn more today!