Basic Computer Skills
Brampton Session Starting: June 6th to June 30th, 2022 | Mississauga Session Starting: August 8th to September 2nd, 2022
Looking for a job but lacking computer skills?
"Almost 8 out of 10 middle-skills jobs require computer skills like using spreadsheets and word processors. Without computer skills, your job choices are much more limited." – Burning Glass Technologies
Join our STEPUP Computer Skills for Employment program!
In this 4-week program, you will learn:
Introduction to MS Word and MS Excel
Internet and Emailing Skills
Brampton Program Details:
Session dates: June 6th to June 30th, 2022
Time: 12:30 p.m. – 3:00 p.m.
Schedule: Monday to Thursday
Location: 3 Conestoga Drive, Suite 100, Brampton, ON, L6Z 4N5
Mississauga Program Details:
Session dates: August 8th to September 2nd, 2022
Time: 9:00 a.m. – 11:30 a.m.
Schedule: Monday to Thursday
Location: 151 Superior Blvd, Unit 19-23, Mississauga, ON, L5T 2L1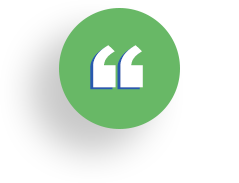 "When I first came to PALC, I didn't know anything about computers except how to search on the internet….I learned quite a bit…I would encourage others in coming here."
Frequently asked questions:
Do I need to have my own computer to participate in PALC programs?
No, our Computer Basics class is delivered on-site only, so it is not necessary to have your own computer.
What skills do I need to already have in place in order to participate in the Basic Computer Skills program?
Very few computer skills are required. We would like you to have some basics, including how to turn a computer on and off, how to use a mouse, etc.
Does the Basic Computers program offer in-person learning?
Our Basic Computers program is delivered only in-person so that our instructors can help you learn the skills you need.
I'm a second language learner. Do I need to provide proof of my CLBA test results?
Yes. You must have a attained a CLBA level 6 in speaking and listening, and you need to be able to provide a copy of your CLBA test results. A reading assessment will be done to ensure you can handle course materials.
Do I need to attend all the classes?
You must be able to commit to the class times and schedule. Please refer to the program details above for the current times and schedule for this class.
Would you like to register for the STEPUP Computer Basics Skills Program?
Fill out the form below and we'll get in touch with you!